Posts for tag: oral cancer
By tlantic Dental Care
June 01, 2020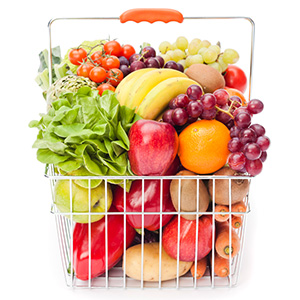 Oral cancer is one of the more dangerous malignancies people face. But there are ways you can reduce your risk of this deadly disease through changes in lifestyle habits and behaviors.
Two of the better known behaviors for increased oral cancer risk are immoderate consumption of alcohol and the use of tobacco, particularly chewing tobacco and snuff. Eliminating these, especially the latter, can vastly improve your odds of avoiding cancer. Another factor is a strain of the human papilloma virus (HPV 16) that's transmitted sexually, which you can avoid through safe sex practices.
In addition to these lifestyle changes, there's one more you should make to lower your oral cancer risk: adjustments to your diet. Research over the last half century has provided ample evidence of a link between the foods we eat and our risk of all types of cancers, including oral.
The biggest concern is over certain elements in some foods that can damage DNA, the molecular "operating instructions" that regulate the formation and function of our bodies' cells. These elements are collectively known as carcinogens because of their role in cancer formation.
An example of a carcinogen is a group of chemicals called nitrosamines. These form during preservation processes using nitrites in meats like bacon or ham. They're also found in beer or certain preserved fish. To limit your consumption of nitrosamines, you should reduce these and other processed products and replace them with fresh fruits and vegetables, or organic meats and dairy products.
Our DNA can also be damaged by unstable molecules called free radicals that arise during normal cellular function. But there are also substances known as antioxidants that help protect the cells from free radical damage. Many plant-based foods contain nutrients like vitamins C and E that have antioxidant properties, so including them in your diet could help reduce your oral cancer risk.
Several clinical studies over the years have been consistent in their findings that a diet rich in fresh fruits and vegetables can reduce the risk of oral or throat cancers, as well as other forms of cancer. Making changes to your diet in that direction, plus other lifestyle changes, could help you avoid this devastating oral disease.
If you would like more information on preventing oral cancer, please contact us or schedule an appointment for a consultation. You can also learn more about this topic by reading the Dear Doctor magazine article "Diet and Prevention of Oral Cancer."
By tlantic Dental Care
May 28, 2019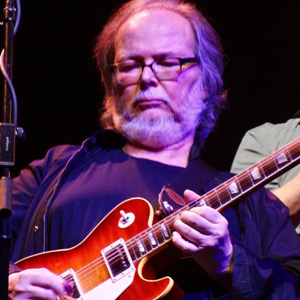 Fans of the legendary rock band Steely Dan received some sad news a few months ago: Co-founder Walter Becker died unexpectedly at the age of 67. The cause of his death was an aggressive form of esophageal cancer. This disease, which is related to oral cancer, may not get as much attention as some others. Yet Becker's name is the latest addition to the list of well-known people whose lives it has cut short—including actor Humphrey Bogart, writer Christopher Hitchens, and TV personality Richard Dawson.
As its name implies, esophageal cancer affects the esophagus: the long, hollow tube that joins the throat to the stomach. Solid and liquid foods taken into the mouth pass through this tube on their way through the digestive system. Worldwide, it is the sixth most common cause of cancer deaths.
Like oral cancer, esophageal cancer generally does not produce obvious symptoms in its early stages. As a result, by the time these diseases are discovered, both types of cancer are most often in their later stages, and often prove difficult to treat successfully. Another similarity is that dentists can play an important role in oral and esophageal cancer detection.
Many people see dentists more often than any other health care professionals—at recommended twice-yearly checkups, for example. During routine examinations, we check the mouth, tongue, neck and throat for possible signs of oral cancer. These may include lumps, swellings, discolorations, and other abnormalities—which, fortunately, are most often harmless. Other symptoms, including persistent coughing or hoarseness, difficulty swallowing, and unexplained weight loss, are common to both oral and esophageal cancer. Chest pain, worsening heartburn or indigestion and gastroesophageal reflux disease (GERD) can also alert us to the possibility of esophageal cancer.
Cancer may be a scary subject—but early detection and treatment can offer many people the best possible outcome. If you have questions about oral or esophageal cancer, call our office or schedule a consultation. You can learn more in the Dear Doctor magazine article "Oral Cancer."
By tlantic Dental Care
February 18, 2018
You probably know practicing healthy dietary and lifestyle habits can help prevent tooth decay and periodontal (gum) disease. But good habits could also lower your risk for a more dangerous type of disease — oral cancer.
There are several risk factors for oral cancer, including those you can't do much about like your genetic makeup or unknown elements in the environment. But there are factors you can influence with your actions.
You're probably familiar with the links between tobacco use (both smoked and smokeless) and oral cancer. But excessive alcohol use could also increase your risk, as can risky sexual behavior that could expose you to human papilloma virus (HPV) 16.
And what you eat — or don't eat — could also influence your cancer risk. Research over the last half century has uncovered a link between diet and cancer. Cancer development seems to begin with damage to DNA, the genetic material that "tells" each of our cells what it is and what it does in the body. Substances called carcinogens found in the environment — including the foods we eat — can damage our DNA and open the door for cancer to development.
But some foods also contain elements that protect our DNA from carcinogenic damage. Some of these are known as antioxidants, which protect cells from unstable molecules called free radicals. You'll find antioxidants, as well as other protective substances like fiber, vitamins and lycopene in plant-based foods, particularly fruits and vegetables.
Eating a plant-based diet also means you'll eat fewer foods that contribute to the rise of free radicals like saturated fat, animal protein and nitrates (a chemical that occurs in some food processing). A healthy diet, along with quitting tobacco use and moderating alcohol consumption, will help not only preventing decay or gum disease, it will also drastically lower your risk for oral cancer.
If you would like more information on oral cancer prevention, please contact us or schedule an appointment for a consultation. You can also learn more about this topic by reading the Dear Doctor magazine article "Diet and Prevention of Oral Cancer."