Posts for: December, 2020
By tlantic Dental Care
December 20, 2020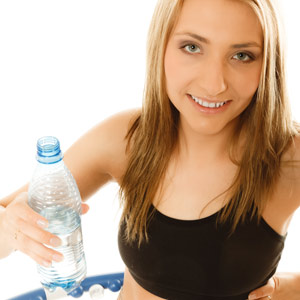 Your teeth's hard, enamel coating protects them from environmental dangers or disease. But although it's made of the hardest substance in the human body, enamel isn't invincible — prolonged exposure to acid can cause dental erosion, a condition in which the enamel's mineral content permanently dissolves, a process known as de-mineralization.
De-mineralization occurs anytime our mouth environment becomes too acidic due to eating or drinking items with high acid content. Saliva normally neutralizes mouth acid in thirty minutes to an hour after we eat, as well as restores mineral content to the enamel (re-mineralization). Danger arises, though, if the saliva's buffering action is overwhelmed by chronic acidity, caused mainly by constant snacking or sipping on acidic foods and beverages throughout the day — in this situation, saliva can't complete the process of buffering and re-mineralization.
As a result, the enamel may permanently lose its mineral content and strength over time. This permanent dental erosion leads to serious consequences: the teeth become more susceptible to decay; the dentin becomes exposed, which causes pain and sensitivity to pressure and temperature changes; and changes in the teeth's size and color can negatively alter your appearance.
It's important to take action then before dental erosion occurs. Along with daily oral hygiene, restrict your consumption of acidic foods and beverages to meal times and cut back on between-meal snacks. Rather than a sports drink after exercising, drink nature's hydrator — water. You should also alter your brushing habits slightly — rather than brush right after you eat, wait thirty minutes to an hour. This gives saliva time to restore the mouth to its normal pH and re-mineralize the enamel. Brushing right after can remove even more of the minerals in softened enamel.
If significant erosion has occurred, there are a number of treatment options we can undertake to preserve remaining tooth structure and enhance your appearance. In moderate cases, we can reshape and cover damaged teeth using dental materials like composite resins or porcelain to fill decayed areas or cover teeth with veneers or crowns.
The key of course, is to identify dental erosion through clinical examination as soon as possible to minimize damage. Your enamel plays a critical role in protecting your teeth from disease — so take the right steps to protect your enamel.
If you would like more information on protecting your enamel, please contact us or schedule an appointment for a consultation. You can also learn more about this topic by reading the Dear Doctor magazine article "Dental Erosion."
By tlantic Dental Care
December 09, 2020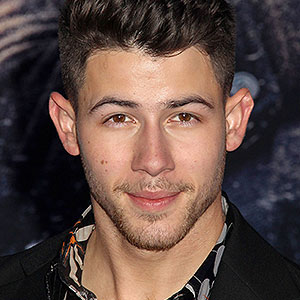 Think no one is looking at your smile when you're out in public? Nick Jonas' recent experience might convince you otherwise. While the Jonas Brothers were performing during the 2020 Grammys, fans watching on television picked up on some dark matter between his teeth.
To say Twitter lit up is an understatement. For many, it was that thing you couldn't unsee: Forget the performance, what was that between his teeth? Jonas later fessed up by tweeting, "…At least you all know I eat my greens."
We're sure Nick and his brothers take care of their teeth, as most any high-profile entertainer would. You can probably attribute his dental faux pas to trying to squeeze in some nourishment during a rushed performance schedule.
Still, the Grammy incident (Spinachgate?) shows that people do notice when your teeth aren't as clean as they should be. To avoid that embarrassment, here are some handy tips for keeping your teeth looking their best while you're on the go.
Start with a clean mouth. You're more apt to collect food debris during the day if you have built-up plaque on your teeth. This sticky bacterial biofilm attracts new food particles like a magnet. Remove plaque by thoroughly brushing and flossing before you head out the door.
Rinse after eating. Although your saliva helps clear leftover food from your mouth, it may not adequately flush away all the debris. You can assist this process by swishing and rinsing with clean water after a meal.
Keep a little floss handy. Even after rinsing, stubborn bits of food can remain lodged between teeth. So just in case, keep a small bit of emergency floss (or a floss pick) in your purse or wallet to remove any debris you see or feel between your teeth.
Watch what you eat. Some foods—like popcorn, sticky snacks or fibrous vegetables—are notorious for sticking in teeth. Try to avoid eating these foods right before a public appearance where your smile may be critical.
And here's an added bonus: Not only will these tips help keep your smile attractive on the go, they'll also help keep it healthy. Rinsing with water, for example, helps lower your mouth's acid level after eating, a prime factor in tooth decay. And flossing, both as a regular practice and for occasional stuck food, decreases plaque and subsequently your risk of tooth decay and gum disease.
Remember, a healthy mouth is the starting place for a beautiful smile. Keep it that way with dedicated hygiene habits at home or on the go.
If you would like more information on tips for better oral hygiene, please contact us or schedule a consultation. To learn more, read the Dear Doctor magazine article "Daily Oral Hygiene."